Building apps that few will use
While I continue to build
midi apps that few people will use
, I'm building a software architecture behind scenes that will allow me to basically piece large portions together to create new and interesting midi applications.
One of these pieces, I call Midi Objects.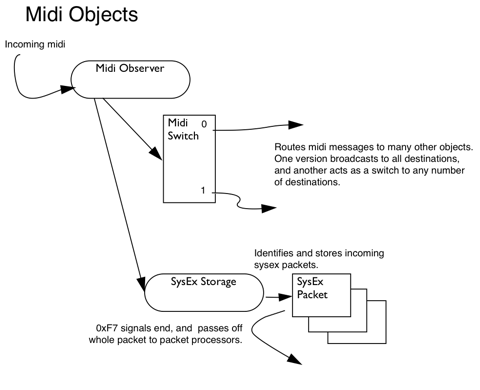 Midi Objects are passed midi data as input and they can transform, and or route that information as needed to other connected Midi Objects. The Midi Switch Object and the Sys Ex Storage object are two that I'm using for my current apps.
Midi Objects rely on an object I called a Midi Observer that packages midi data into a longer term storage object. This allows me to create Midi Objects that use the incoming midi data over a longer period of time, to create things like midi delays and such.